Excellence is Our Prime Objective
Ehtesham Packages's philosophy is simple, we offer great choice to every client based on professionalism and fairness. Our efforts are always focused on maintaining the highest levels of quality and speed. We offer complete solutions in printing, packaging, and publishing under one roof.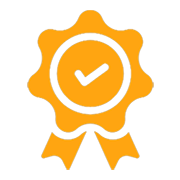 ---
HIGH QUALITY
We do our best to provide our clients with top quality print products.
---
INNOVATION
We provide valuable insights in packaging design, which results in an enhanced perceived brand value.
---
TIMELY DELIVERY
Commitment to the agreed timelines is our utmost priority; We achieve this due to the extensive expertise over a range of printing equipments at multiple locations in the major Industrial Hub of Pakistan. We have extensive board inventory maintained in-house, superior pre/post press arrangements and round the clock standby power generators.
---
PERSONALIZED SERVICES
We treat every individual client with exclusivity. Our dedicated team of Relationship Managers ensure that every client is given the utmost priority round the clock.